National and international fairs are spaces that enable negotiation, promotion, dissemination of products, and services to intermediate distributors and the final consumer.
ICT Fairs:
Participation in international fairs represents a marketing platform for the private sector, aside from an opportunity to continue positioning the national brand in the main tourist issuing market.
The objectives of international fairs are in line with the objectives of the institutional plans, Institutional Marketing Plan, Strategic Institutional Plan, and Annual Plan of Operation, and work to contribute in their implementation.
General Objective of international fair participation in ICT:
Contribute to an average increase of 3.5% annually of international tourist arrivals in Costa Rica, for the 2013-2016 period, through a set of marketing actions.
Kinds of Fairs:
Professional and Public
Meetings, Congresses, Conventions, and Incentives.
Detalle Tipos de Ferias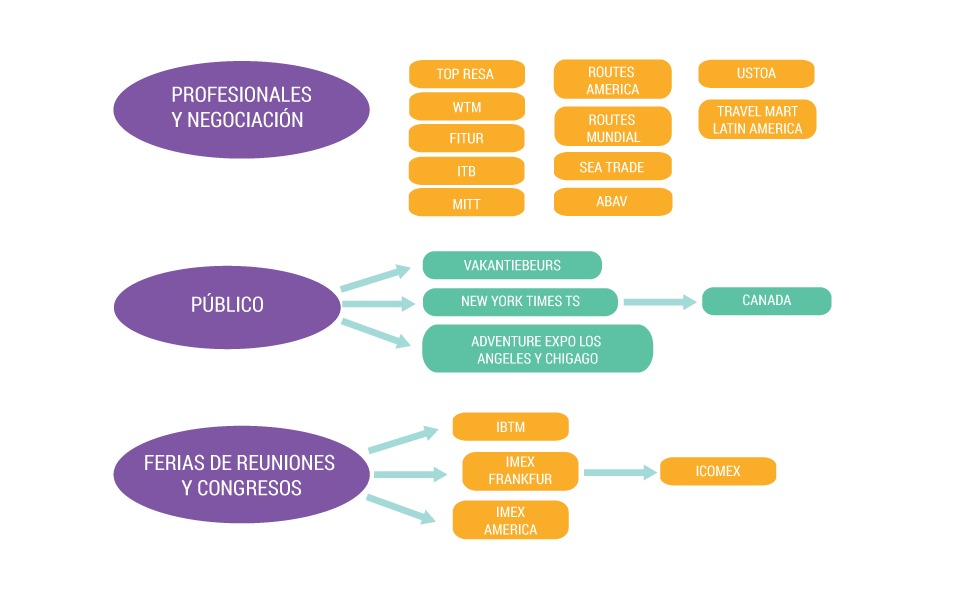 Ferias Internacionales
FITUR 2019
{gallery}FITUR_2019{/gallery}